Me
Well, Im finally going in Middle School.. 6th grade this year!! I can't wait it's gonna be so much fun. I live with my mom and grandparents. And I have 1 brother and 1 sister. I am the oldest. I love to sing and dance. I hope to make it famous one day!!! I like to draw, write, go to the beach, movies, hang out with my friends, go to the mall. And lots of other things!!
My fav groups are Destiny Child, 3 doors down, Green day, B5, Bow Wow, Omarion , Beyonce!!! Fav Shows and Movies are That's So Raven, Love don't cost a thing, Poetic Justice, HairSpray, Sister Sister, American Idol, America's Next Top Model!!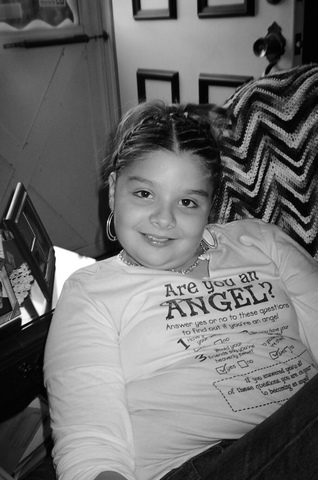 Depending on the topic of my site, I could include historical information about my subject. For example, if my site is about my business, I could discuss how my business got started. If my site is about a sports team, music group, movie star, or my family, I could chronologically list or summarize major events important to my topic.

My About page is also a great place to give information about others involved with my site's topic, such as the leaders of my organization, club, or company; an ancestor; my family; and so forth.